Distracted driving causes more accidents than alcohol, speeding: Toronto car accident lawyer
Here's a startling statistic: distracted driving is the leading cause of car accidents in Toronto, indeed Ontario, today. Distracted driving causes more car accidents than alcohol and speeding combined. Each and every Toronto car accident lawyer at Verkhovets Law is painfully aware of this alarming statistic.
Unfortunately, the Toronto car accident lawyers at Verkhovets Law know that distracted driving is a real problem that isn't going away. Each of us is so busy and so in a rush to get to our destination and multi-tasking is a virtue, isn't it? To wit: Toronto drivers are watching television on their cell phones while on the road! These drivers are so tuned out while they're tuned in, Toronto Police Traffic Services recently felt moved to tweet: "You can't watch TV and drive, even if the phone is mounted to the dash."
Best car accident lawyers Toronto are mystified why bad driving behaviour persists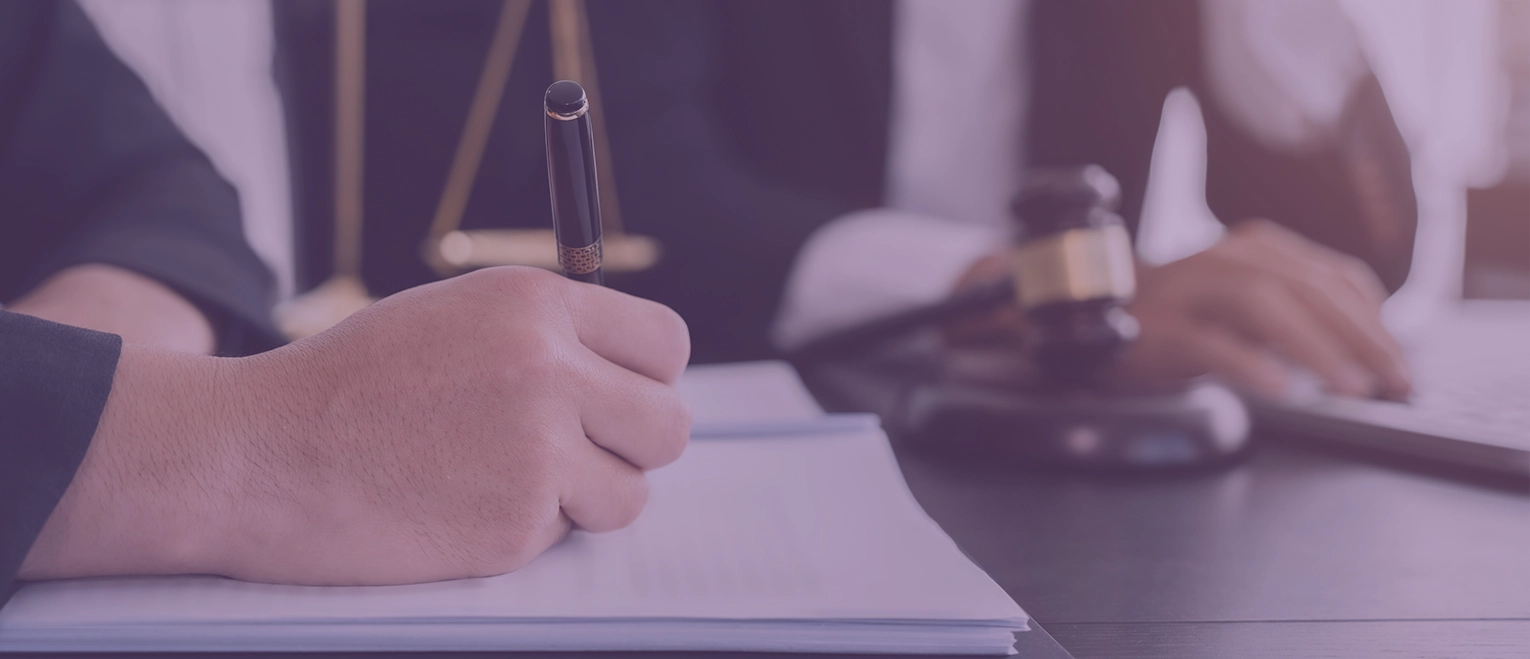 Mariya Verkhovets, personal injury lawyer and managing partner of Verkhovets Law, knows this alarming behaviour comes at a time when the news is dire: 18 per cent of car accident fatalities in Ontario are directly linked to distracted driving, says hellosafe in a new report. This translates into 105 deaths in Ontario, and a total of 348 nationally in 2022 alone – a significant increase of 36 per cent in the number of driving deaths linked to distracted driving in just two years.
And yet, distracted driving has been illegal since 2009. In 2022 alone Toronto police handed out 8,700 tickets for distracted driving. Still, the best car accident lawyers Toronto are stumped why many drivers ignore the rules and fines—and continue their bad behaviour behind the wheel.
Meanwhile, our lawyers for car accidents note that according to the OPP distracted driving is the top cause of motor vehicle accidents and personal injuries in the province, beating out drunk driving and speeding: eight out 10 crashes are caused by behaviour like texting or talking on a cellphone, using in-vehicle infotainment systems, applying makeup (even mascara in the rear view mirror!) … and the list of goes on.
Alarming distracted driving statistics: car accident lawyer

In a recent poll conducted by the Canadian Automobile Association (CAA), 79 per cent of respondents admitted to being distracted while driving, notes our car accident lawyer Mariya Verkhovets. The top distraction? Texting, say the experts.
The CAA survey found that:
90 per cent of Canadians think drivers using their phones is the biggest threat.

Nearly half of respondents admit they've programmed a destination on their GPS or mobile phone while driving.

The likelihood of having a distracted driving accident increases 3.6 times if you're using an electronic device.

94 % of teen drivers know the dangers of texting and driving, but 35% confess they still do it.

Drivers who drive distracted are eight times more likely to be in an accident or near-accident compared to those who are focused on the road.
How to avoid distracted driving: Car accident lawyer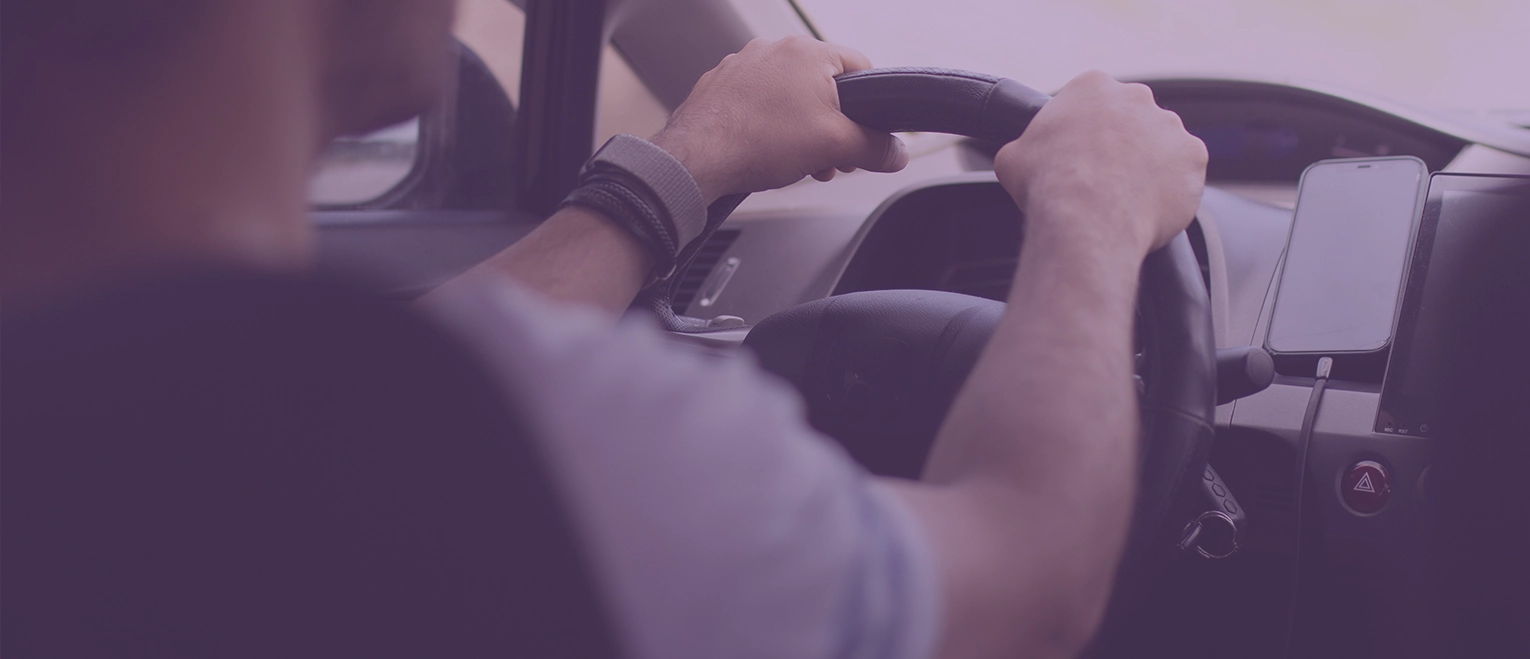 Ms. Verkhovets, car accident lawyer at Verkhovets Law, notes that while distracted driving is a serious problem in the city and continues to be a leading cause of traffic accidents, personal injuries, and fatalities, there are steps you can take to help prevent distracted driving and make the roads safer for everyone.
Put your phone away – One of the most common distractions while driving is the use of a cell phone, advise our Ontario car accident lawyers. To prevent distracted driving, make a habit of putting your phone away. Or turn off notifications and put your cell on silent mode. If you need to use your phone for navigation or for making calls, consider the speaker function, a hands-free device, or a Bluetooth headset.
Avoid eating or drinking – Eating or drinking while driving is another common cause of distraction. To reduce the risk, avoid doing it at all, but if you must eat or drink on the go, pull over to a safe location first. Spills, crumbs, or having to unwrap food can all cause a distracted driving accident. Tip: eating Fruit Loops in a bowl with a spoon, presumably floating in milk, is a no-no.
Keep your focus on the road – Our Toronto car accident lawyers agree this seems obvious, but It's important to always pay attention while driving. Avoid distractions such as adjusting the radio or talking with passengers diverting your attention.
Get plenty of rest – Fatigue can also contribute to distracted driving, say our Toronto car accident lawyers. Make sure you get plenty of rest before driving to help you stay alert and focused while on the road. If you do find yourself tired and sleepy, pull over to a safe zone and take a nap.
Put away reading materials, including paper maps – While the days of reading newspapers and spreading maps across the steering wheel have made way for electronics if you are old-school, the rules apply to you too. Don't do it.
Keep children and pets secure – Make sure children and pets are properly secured in the back seat and that they have everything they need before you start driving.
Use apps and tools to prevent distracted driving – There are several apps available that can help prevent distracted driving, including those that block notifications.
Plan ahead – The Toronto car accident lawyers at Verkhovets Law note you should set your GPS or map directions before you start driving, so you don't have to fiddle with your phone while on the road.
Be a role model – It's important to set an example for others when it comes to preventing distracted driving accidents. Make a commitment to practice safe driving habits and encourage your friends and family to do the same.
Best car injury lawyers say there are 9 critical actions to take after an accident
The best car injury lawyers know that a car accident is a traumatic experience – a distracted driving accident is especially frustrating since it is usually preventable. But if it happens, stay calm and take immediate action to protect yourself and your legal rights in the aftermath. The right steps can help you get the medical attention you need, file an insurance claim, and seek compensation for your damages.
To ensure that you are fully prepared, here's what you should do right after a distracted driving accident:
Check for injuries: First and foremost, check yourself and others for injuries. If someone is seriously injured, call 911 or ask someone else to call.
Move to a safe location

: If possible, move your vehicle to a safe location, such as the side of the road or a nearby parking lot.

Contact police:

Call the police and report the accident. Provide them with your location, a description of what happened, and any injuries or property damage that occurred. Ask for a copy of the police

accident report

, say our Toronto car accident lawyers.

Get details:

Exchange information with the other driver including their name, phone number, address, and insurance information. Take photos of the scene, the vehicles, and any damage from a distracted driving

Talk to witnesses:

If there were witnesses get their names and contact information, say the Toronto car accident lawyers at Verkhovets Law.

Don't admit fault:

Avoid admitting fault for the accident, even if you think you may have contributed to the distracted driving

Notify Your Insurance Company:

Contact your insurance company as soon as possible to report the distracted driving accident and provide them with the information you collected.

Seek Medical Attention:

Even if you don't feel injured, get a medical evaluation after a car accident. Some injuries, such as

whiplash

or internal bleeding, may not be immediately apparent after a distracted driving

Call a Toronto car accident lawyer at Verkhovets Law:

If you've been injured consult with an experienced Toronto personal injury lawyer. They can help you understand your legal rights and options and may be able to help you pursue compensation.
When you're looking for the best car accident injury lawyers Toronto, take a look at Verkhovets Law personal injury lawyers.
7 common injuries caused by distracted driving accidents
The injuries from a distracted driving accident can vary depending on several factors, such as the speed of the vehicles involved, the type of collision, and the use of safety equipment.
But the Toronto car accident lawyers at Verkhovets Law know even minor accidents can cause injuries, and symptoms may not appear until days or even weeks later. It's crucial to seek medical attention as soon as possible after a distracted driving accident, even if you don't think you've been seriously injured.
If the distracted driving accident results in the death of a loved one, contact a Toronto car accident lawyer at Verkhovets Law to launch a wrongful death claim. Or, you may elect to launch a brain injury claim or a spinal cord injury claim.
While the list of potential injuries is long, here are some of the more common ones that can occur in a distracted driving accident:
Whiplash: This injury occurs when the head is suddenly jolted forward and then backward.
Traumatic Brain Injury (TBI): Our Toronto car accident lawyers know a brain injury can result from the head striking the steering wheel, dashboard, or other objects in the car. Link to Brain Injury page
Spinal Cord Injuries: Spinal cord injuries can occur from being compressed, crushed, or severed. Link to Spinal Cord Injury page
Broken Bones: Fractures to the limbs, ribs, and pelvis can occur in a distracted driving accident, especially if the occupants of the car are not wearing seat belts.
Internal Injuries: Blunt force trauma in a distracted driving crash to the abdomen or chest can cause internal injuries, such as organ damage or internal bleeding.
Burns: Burns can occur from a vehicle fire or from hot fluids, such as coolant or gasoline, leaking from the vehicle.
Emotional Trauma: Survivors of a distracted driving accident can experience emotional trauma, such as post-traumatic stress disorder (PTSD), anxiety, and depression.
Our car accident injury lawyers know the penalties for distracted driving are tough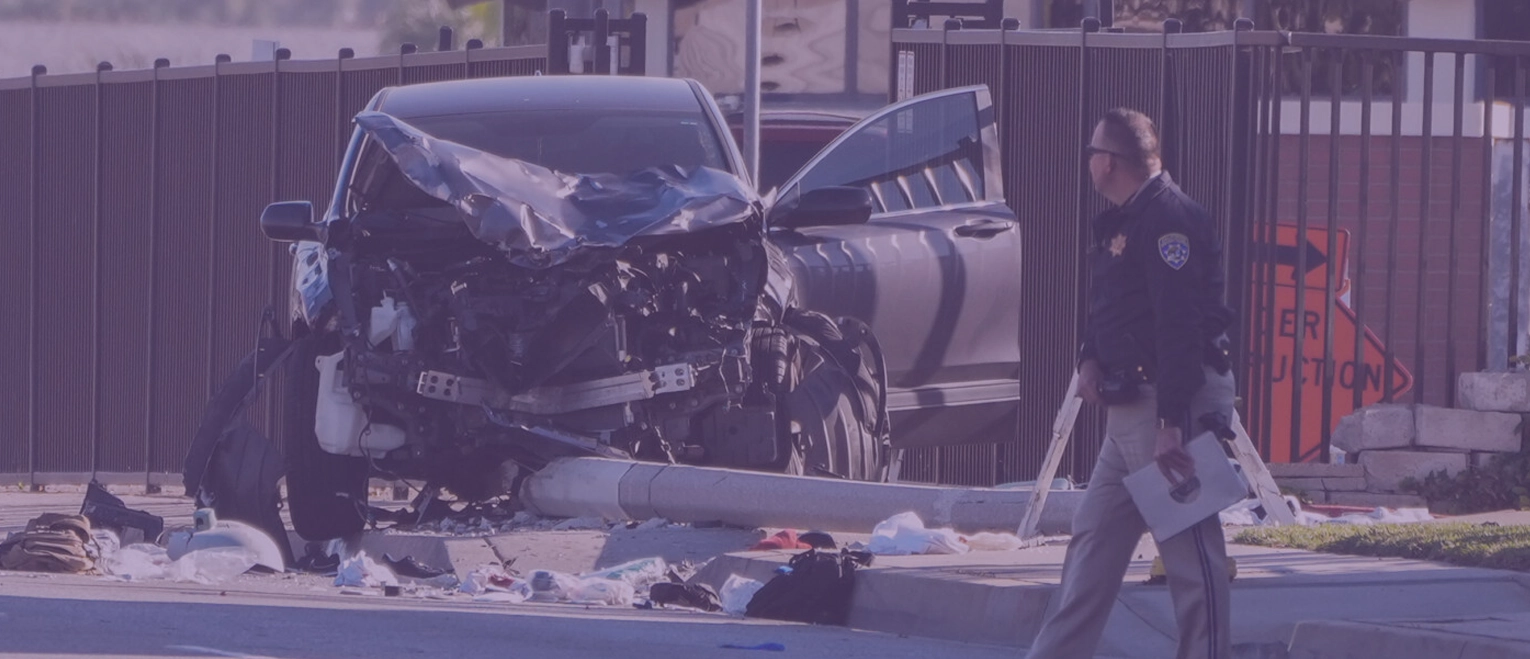 The car accident injury lawyers at Verkhovets Law explain that Ontario's distracted driving laws were beefed up in 2019 with Bill 174, the Cannabis, Smoke Free Ontario and Road Safety Statute Law Amendment Act, and apply to the use of hand-held entertainment/communication devices and display screens.
That means while you are driving, even if you're stopped in traffic or at a red light, it's against the law to:
Touch a phone or hand-held wireless device except to call 911 in an emergency.

Use a hand-held tablet or portable gaming console.

Watch a video or TV on display screens unrelated to driving.

Program a GPS device; only use voice commands.
Our Toronto car accident lawyers note however you may use the devices' hands-free with an earpiece or Bluetooth, and view GPS on built-in screens. While behaviour like grooming, eating, drinking, reaching, or reading are not part of the distracted driving law, you can be charged with dangerous or careless driving.
Ontario's penalties are considered the harshest in Canada, with a first-time distracted driving offence netting a $616-$1,000 fine, loss of three demerit points, and a three-day license suspension. A second offence can garner a fine up to $2,000, loss of six demerit points, and a seven-day license suspension. The third time is a fine up to $3,000, loss of six demerit points, and a 30-day license suspension.
You may be entitled to compensation after a distracted driving accident
The car accident lawyers at Verkhovets Law explain that under Ontario's no-fault system, all drivers must have insurance which provides Statutory Accident Benefits (SABS) whether you caused the accident or not. Be aware, you may have to involve a Toronto car accident lawyer because insurers often try to deny payment.
SABS is available under the Insurance Act and are for damages sustained in a distracted driving accident. The benefits are meant to cover the cost of non-OHIP medical expenses, rehabilitation, therapy, psychological treatment, loss of income, funeral expenses, caregiver, housekeeping, attendant care, and others.
You may also launch a tort claim against the at-fault driver for further compensation.
Call our Toronto car accident lawyers after a distracted driving accident
If you've been involved in a distracted driving accident, it's crucial to seek legal help right away. The experienced Toronto car accident lawyers at Verkhovets Law are here to provide you with the legal guidance and support you need.
Email or phone us today and learn more about how we can help you.